Farm and Ranch Sprinklers, Roof Top Fire Suppression Sprinklers
CF Fence responded to the fires of 2002 in the Okanagan, by fabricating fire sprinklers. The company's sprinkler line consists of a rooftop fire suppression sprinkler model and a ground model sprinkler on wheels.
The rooftop fire sprinkler version is designed to straddle a roof peak as a means of wetting down a roof in the event of a fire threat. Easily installed, CF Fence's rooftop sprinkler is transferable to roofs of differing pitch and size. We can bend the legs for any Roof pitch so the sprinklers fit perfectly to the roof pitch.
The ground sprinkler is on wheels and can be moved easily where the need arises. Irrigation gun stands can be made for any size pipe hookup.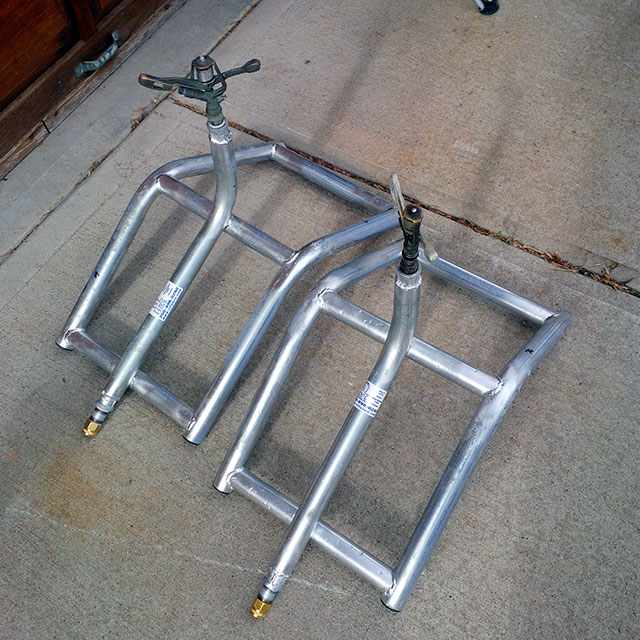 Roof Top Sprinklers
that can be made to fit any roof pitch.
Roof Top Sprinklers for Fire Suppression at Christina Lake BC
Wheel Move Gun Stand
for your field irrigation.
Wheel Move Gun Stand
for your field irrigation.